Good morning!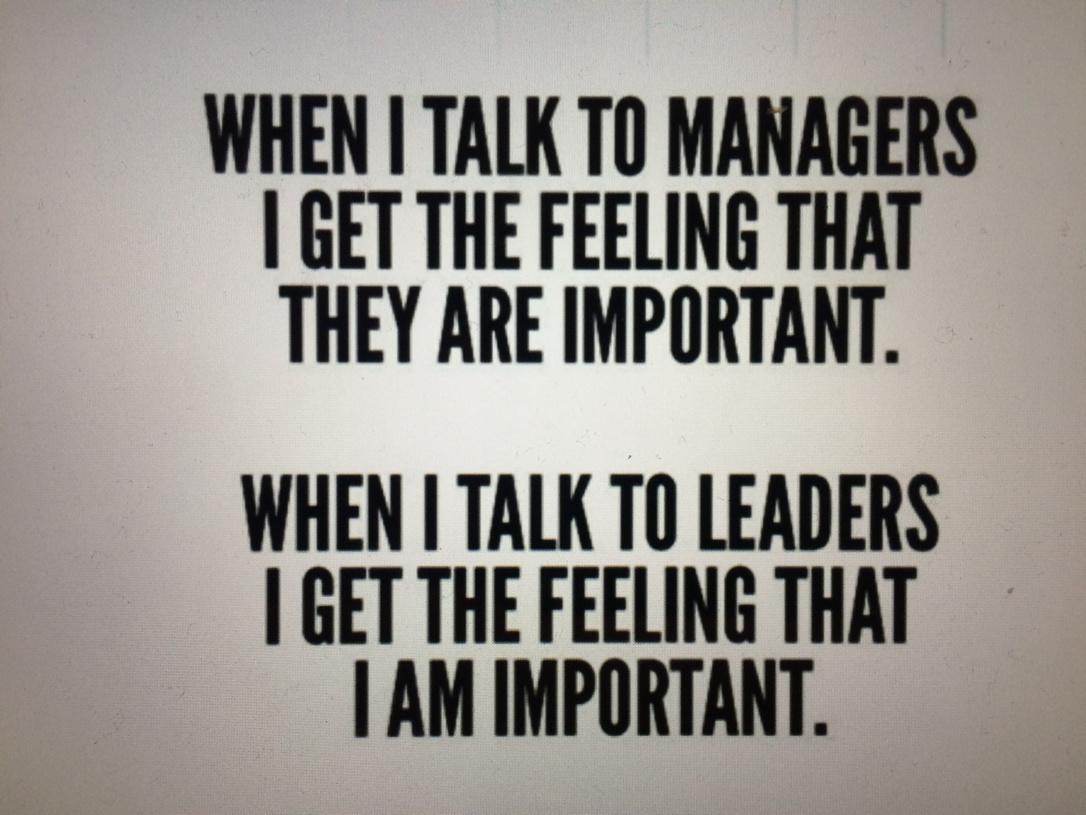 (Image: twitter.com)
How's your business, department, family, or friendship? What's your role on these titles? As an ordinary member, manager, or supporting (manage) all member? Currently, be a good person is not enough, must be great to be success. What a difference? The big point is a great person is someone who make a difference, quantum leap, and two step ahead from ordinary and good person.
Most of you know that great people tends to become a great managers. They can create a value for everybody, and brings ordinary/good managers to become next great managers. How do you know that it's true? Okay, lets discuss one by one.
Department/Organizations and Own a Business.
Hmn, how do we know? Let see from an organization who always been selected as a employer of choice. Based on PwC survey in Singapore, year 2015 (source: http://careerbuilder.com.sg/blog/articles/2015-employers-of-choice-a-careerbuilder-singapore-survey ), looks like Google still on top of the list.
Lets see in detail about Google and why they still on top of list for years. Based on review (source: https://www.glassdoor.com/Reviews/Employee-Review-Google-RVW7804084.htm ): Pros:  Constantly changing environment, innovation, friendly, collaboration, there are also many perks to the job such as the free gym, pool, health care, massage,dry cleaner,  and food. They treat their employees very well. Cons:  One of the biggest cons is the recruitment process. I didn't feel that I was being taken care of there. I didn't feel like some of the recruiters even cared who I was. There's also a big distinction in treatment between FTE's and contractors/temps/vendors. There are certain rules for development and other things that have to be followed. Due to the size there is more corporate restrictive behavior and due to the massive hiring the mindset of new hires does not always align to the company. Advice to Management: Try to blur the difference between the temps/vendors and contractors and "Googlers". Sometimes the distinction between the two is very evident in the treatment some of us have gotten by staff.
(Image: www.businessinsider.com)
Google, as a top list of employer, always make employee recognize, from their professional and personal needs. Why?
They have a huge # of great manager who "automatically" work for company's best. These great managers can lead another people to work on correct pattern.
Find a creative way to to develop employees with their career paths to engage and retain top performers.
Combine with trust-based culture, employees tend to feel quite invested in the company from a personal and a business perspective.
Success on make alignment values and vision of organizations and employees.
Constantly create a new ways to foster a sense of fun and enjoyment in the workplace.
It's a sample of well-manage company that consist of large # of great managers.
This is reflected on writing by Nicholas Bloom, Raffaella Sadun, and John Van Reenen, year 2012 (source: http://www.ceo.com/flink/?lnk=https%3A%2F%2Fhbr.org%2F2016%2F04%2Fproof-that-good-managers-really-do-make-a-difference&id=334508) . The researchers use a survey data from 361 midsize manufacturers in Germany between 2004 and 2009. They measure of worker ability and calculate how much of a worker's pay is due to their skills and ability, based on their work history, and after accounting for how well their employers pay overall. Stated that first, many organizations still bad manage. While great organizations set stretch targets by KPI on productivity and offer compensation and promotions, also constantly measure results. Second, great organizations are strongly correlated with measures such as productivity, return on capital employed, and firm survival. Third, management makes a difference in shaping national performance. Our analysis shows, for example, that variation in management accounts for nearly a quarter of the roughly 30% productivity gap between the U.S. and Europe. High # of great managers does correlated with better management and great organizations. Even it's not prove it exactly, but the it tend to, more likely have a correlation. These great organizations hire a better people and continuously do a better job. In addition, it show that if in pay structures there are a big difference between soaring top executive and low/mid great employees, it could be a bad for morale and performance. Finally, great organizations have a well management, hire great managers who will let ordinary/good manager to grow up. Hire great managers must be follow by proper compensation, but of course don't forget to see a difference with existing employees.
Personal, Family and Friendship
So, what about on family and friendship point of view? Is it same? Yes, most likely, similar. Let see some example (source:  http://www.biographyonline.net/people/people-who-made-a-difference.html).
Abraham Lincoln (1809 – 1865) – Abraham Lincoln overcame many setbacks to become the most influential American President. In his famous Gettysburg speech, he inspired the nation with his noble words and helped to bring about the abolishment of slavery.
Benjamin Franklin (1706 – 1790) Great polymath and promoter of American ideals at home and in the US. A practical man of great dynamism and good character.
Nelson Mandela (1918 – 2013) Campaigned for justice and freedom in his South Africa. Spent 20 years in jail for his opposition to apartheid. On release he healed the wounds of apartheid by his magnanimous attitude to his former political enemies.
Albert Einstein (1879 –- 1955) Einstein's theories of relativity were a very significant scientific breakthrough. As well as being a genius scientist, Einstein was also a champion of human rights and campaigned for a more peaceful world.
Marie Curie  (1867 – 1934) Marie Curie was awarded a Nobel Prize for both Chemistry and Physics. Her discoveries with radiation helped advance medical science. Also, her achievements were even more remarkable at a time when few women gained education.
Thomas Jefferson (1743 – 1826) One of America's founding fathers, Jefferson helped draft the Declaration of Independence and foster a belief in human rights. Amongst other achievements, Jefferson passed one of the first bills on religious tolerance in his state of Virginia.
The main similarity of these peoples are:
Full dedication of what they're believe in life, purpose of life, and taking a risk. Ordinary peoples tend to avoid risk, just follow the same path that everybody does. If we always see the back of people's shadow, we just be a follower and never create a quantum leap. Great peoples are driven, focused, and commit with what they are believe in at the first time. A great family have a big goal – to make the complete family, happily ever after.
Life is short and not perfect. Great peoples always learning and grow, with existing and new knowledge.Like 10.000 times experiment to create a light bulbs. A great family is not just born, they grow up every years, make mistake but learn how to fix it.
Use the power to kindness and influence to all peoples. Like Spiderman – great power have a great responsibility. Great peoples use their capabilities to make people happy, influence them to do what they want. Great family use the power of each family member to build their family to next level.
To close this article, let me share a quote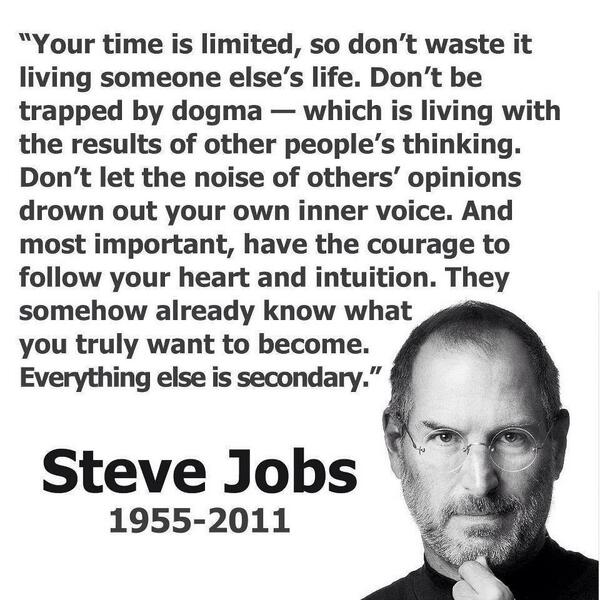 (Image:quotesgram.com)